"We are a small team of designers and marketers who have over 10 years experience, so you are in safe hands. Our knowledge and experience in marketing, web design, branding and user experience means we can give you a complete package and bring more customers to you. By keeping up to date with modern marketing techniques and visuals, we are in the perfect position to help your business grow and to thrive."
Why is your online presence so important?
You wouldn't have needed us 15 years ago when the phone just used to ring. The yellow pages no longer works as well as it used to, people don't really use it but have people stopped needing your service or product? Or has the way people seek them out, simply changed? The internet doesn't have to be a problem. It could be one of the biggest opportunities in decades to not just acquire more customers than the Yellow pages could ever get you but also be far less expensive, with Facebook having over a billion users that you can access with clever targeting.The internet can allow you to build up a strong relationship with your customers so they never want to leave you. 
How do we bring you and your customers together?
We start each project by getting to know your business, and what you want to achieve. We find out the type of  people you want to reach and the story you want to tell them, helping you to connect with your customer base to build a relationship and make transactions. We are an investment for your company that will bring you big rewards for years to come.
Take a look at the video below: You'll see just how important we think the internet is!
How We Can Help Your Business
Responsive Website Design
Stunning websites from as little as £650 that convert visitors into customers. Our websites look great on desktops, laptops, tablets and even mobiles.
Branding & Logo Design
Often overlooked, your logo and visual business image creates a certain percepton you will live by. A strong, professional identity can be worth every penny.
Search Engine Marketing (SEO)
Being found online is one of the most effective strategies for growth. It has to be done right and in the wrong hands, can seriously damage your business.
Ready to Make it Happen?
Call
01223 750337
Stephen Holmes Website Design
24 Panton Street Cambridge
(Cambridgeshire)
CB2 1HP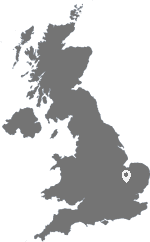 This facilities management company needed branding and a website to showcase their smart cost saving solutions to large corporate clients.