Website Design Case Study:
The Landscape Design Studio
Chris required a clean, modern website that would appeal to potential new clients while giving justice to the work of his previous ones. I think it's fair to say Chris was surprised how much more work we completed in a relatively short amount of time compared to his previous company and is thrilled with his new site.  We used his existing logo and branding to create a website that reinforced their high quality designs with a site that is clean and easy to use. 
After speaking with the client, we took their ideas and looked through their work and created a colour scheme. This was used throughout the site and complemented the colours throughout their many landscape design schemes. 

As this website was very image focused, we looked at many ways of integrating this with its surrounding text. We have used a variety of layouts from:
 Masonrys
 Text overlayed on images
 Paralax backgrounds
 Galleries
All of these design features created an eye-catching and visually engaging website.
All of our websites are responsive. Once we've completed your main website we look at how all your content looks on tablets & mobiles and format text and images to create a great, user friendly website.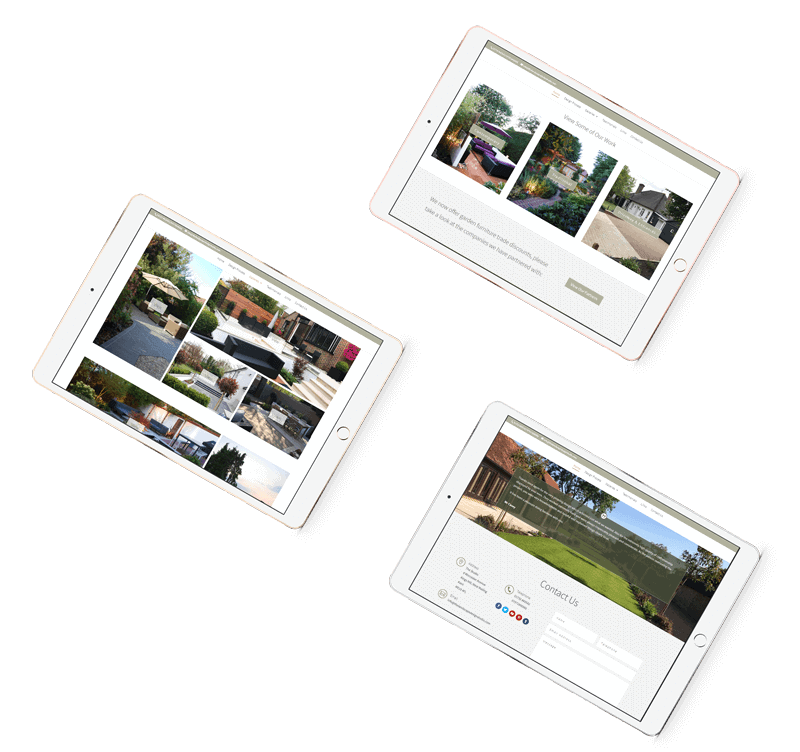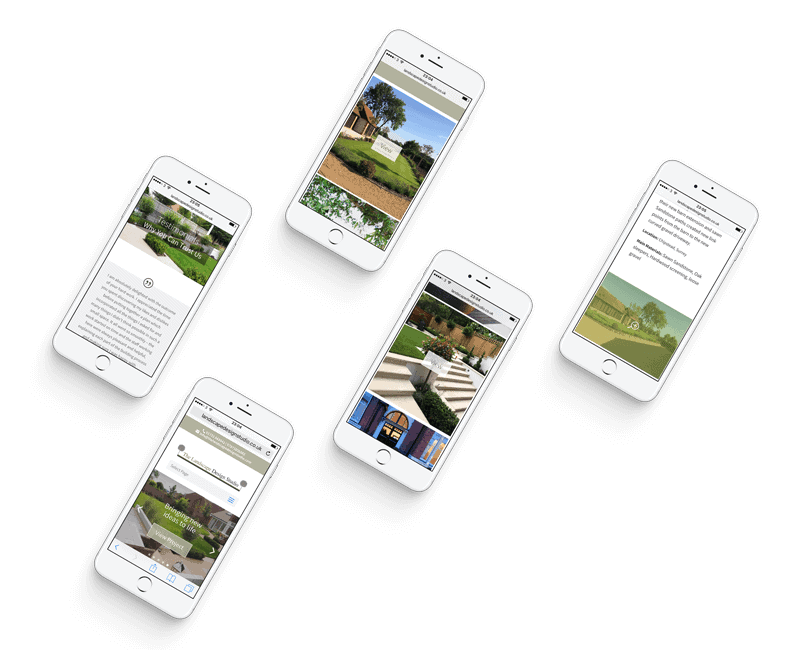 We also code our websites to look great on mobile as it's the portable electronic everyone carries. We look at the websites and make sure all images line up and are crisp, as well as make sure you can easily be contacted with telephone number links. Your website will look great on any device when  you work with us.
The director at The Landscape Design Studio trusted their site to us and chose a more hands off approach until the final few tweaks near completion. The responsive website was created around their branding and made sure all their designs looked as high quality and professional on PC, mobile & tablet as it does in real life; it is already working to bring new contracts to their business.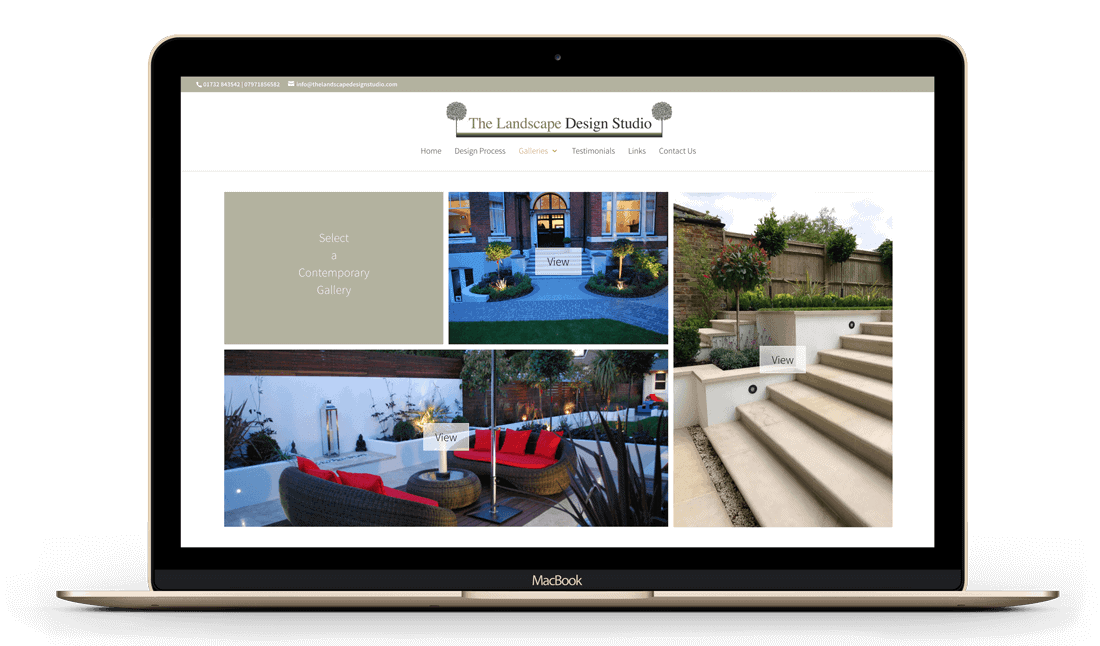 "The whole process was so stress free from start to finish which is a rarity indeed. I'm absolutely thrilled with the end result and am looking forward to Stephen improving our Google rankings even further. This feels like an exciting new chapter for my company and I would not hesitate to recommend Stephen to anybody who is thinking of having a new website created."
Chris Benson
Director, The Landscape Design Studio
We offer branding to clients where a logo can be as little as £400. We create a few designs and then refine your final logo to use across your website and printed material. To view our case study click below:
Do you Want More Business?
We offer SEO services for clients who want more business. We can help you increase your Google rankings and bring you more work from the web. See why we think SEO is important for your business:
Ready to Make it Happen?
Call
01223 750337
Stephen Holmes Website Design
24 Panton Street Cambridge
(Cambridgeshire)
CB2 1HP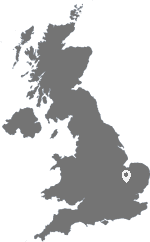 This facilities management company needed branding and a website to showcase their smart cost saving solutions to large corporate clients.