A Renewed Online Presence
Website Design | Website Portfolio
Brief
C&D Consultants are an experienced demolition consultancy based in the UK, operating locally and abroad.
Their expertise has been recognised having been nominated and received multiple World Demolition Awards.
Approach
We wanted to emphasise the long history and professionalism of the company by placing all of their awards to the front of the website.
We placed images of C&D members around the site, emphasising the personal service at the core of their business.
Outcome
The result is an engaging portfolio that clearly defines the services and sectors serviced by C&D.
The new website visually demonstrates their position at the top of their field. We look forward to continue working with C&D to keep their website up-to-date and informative for potential new clients.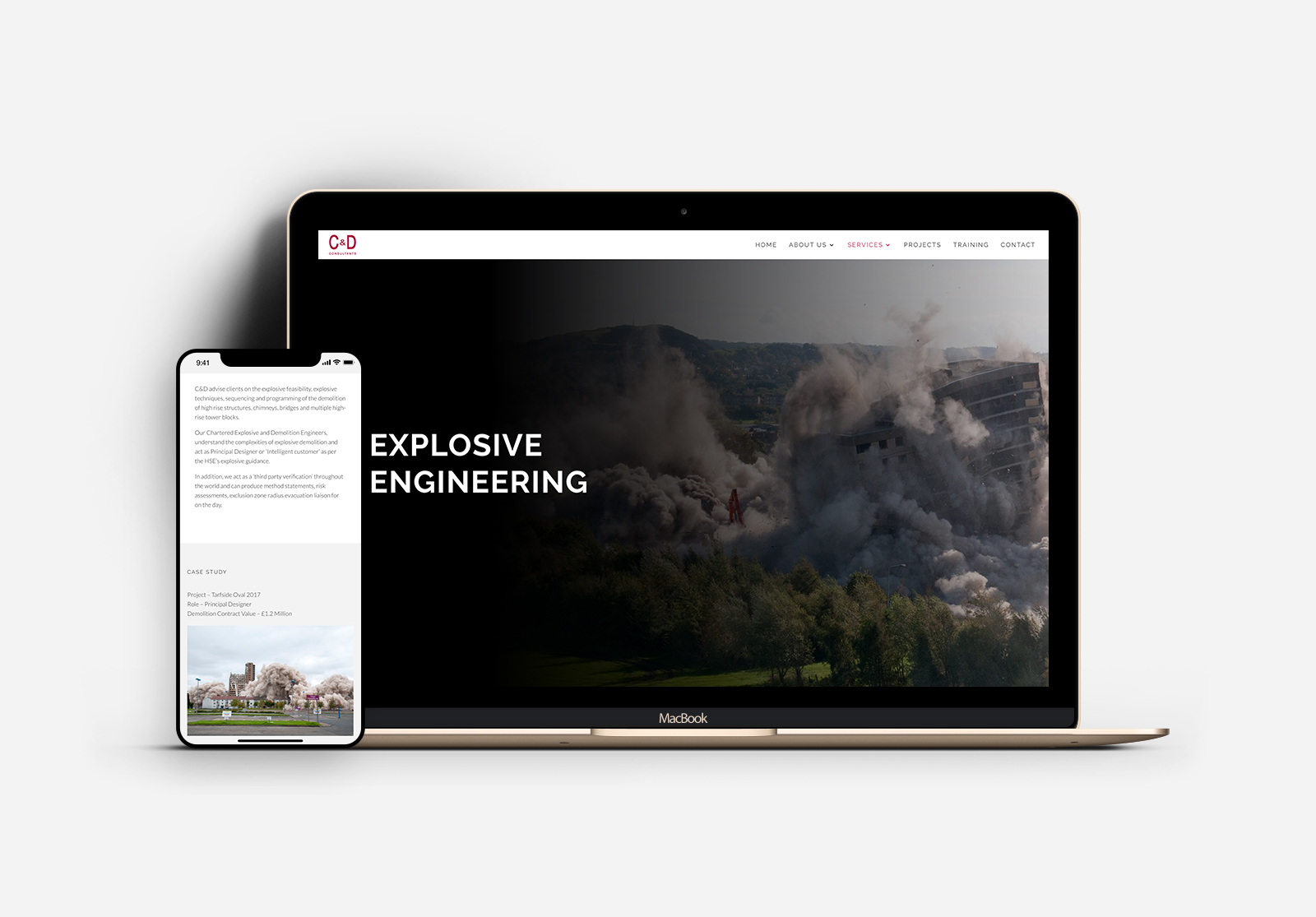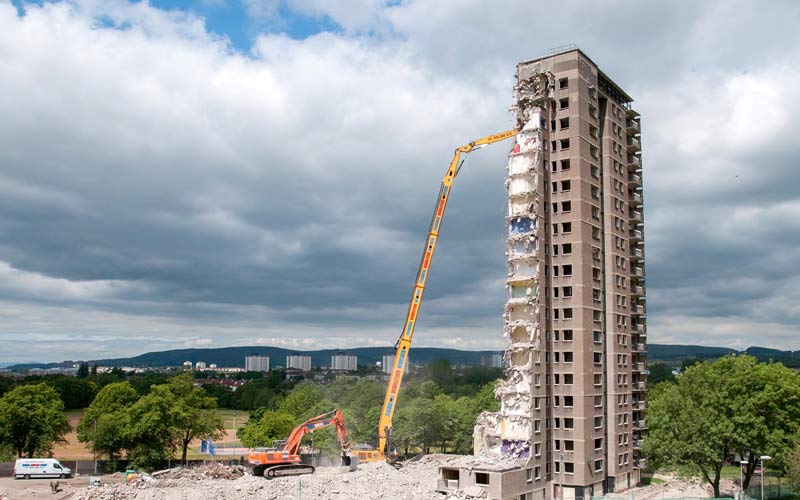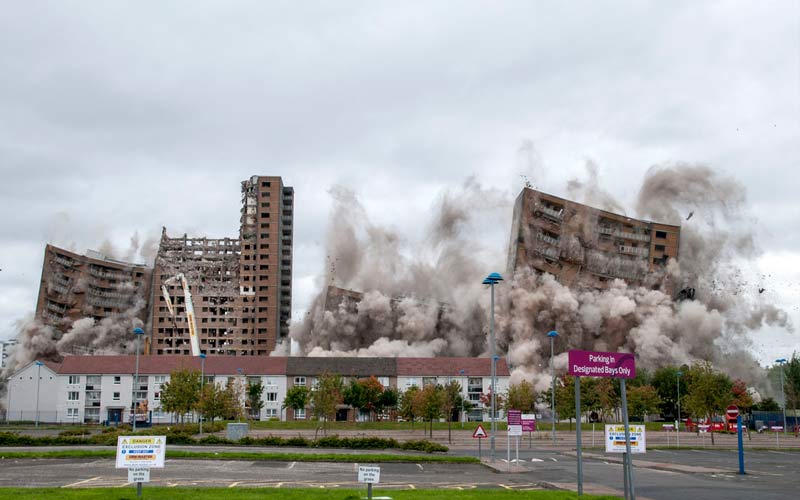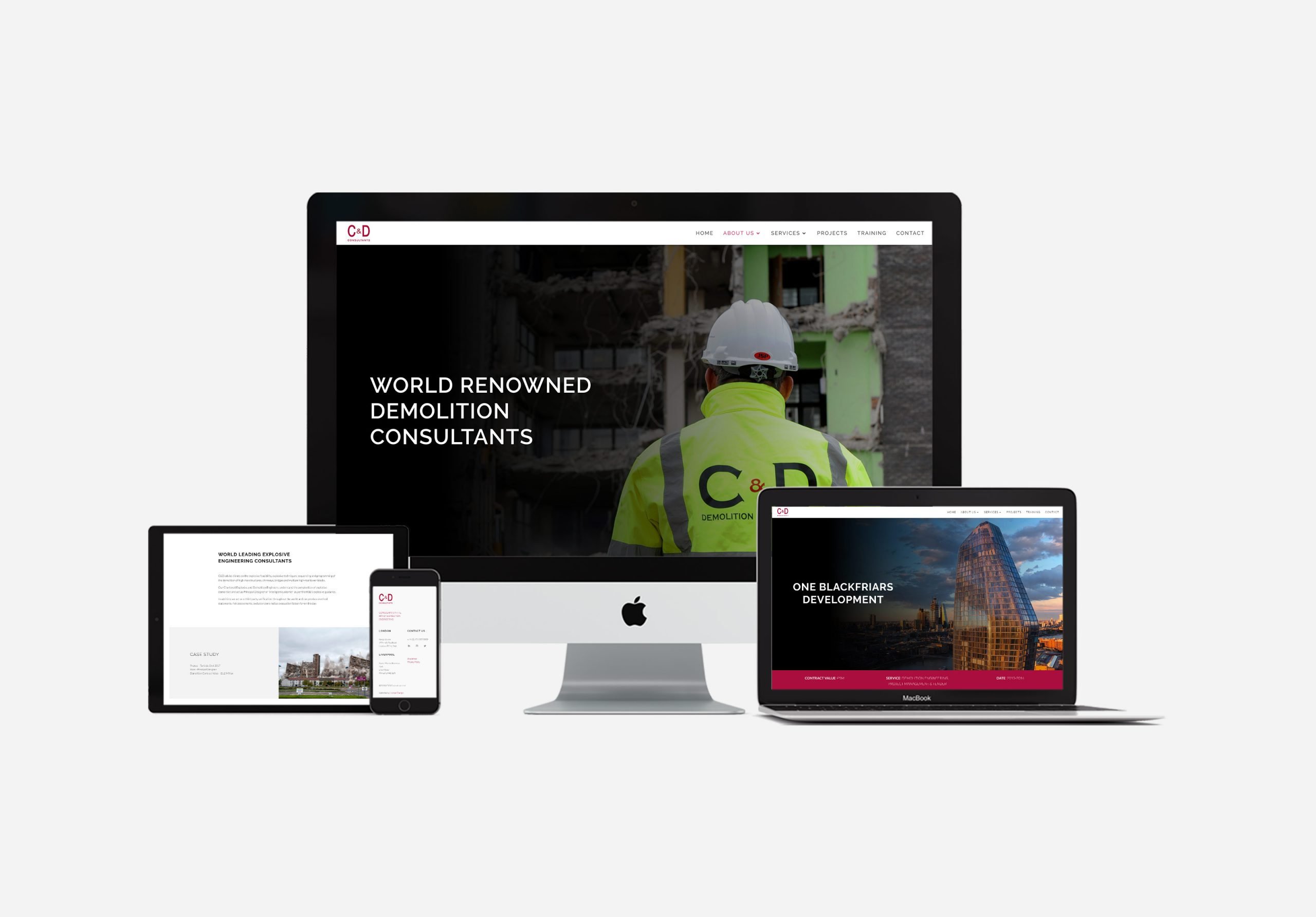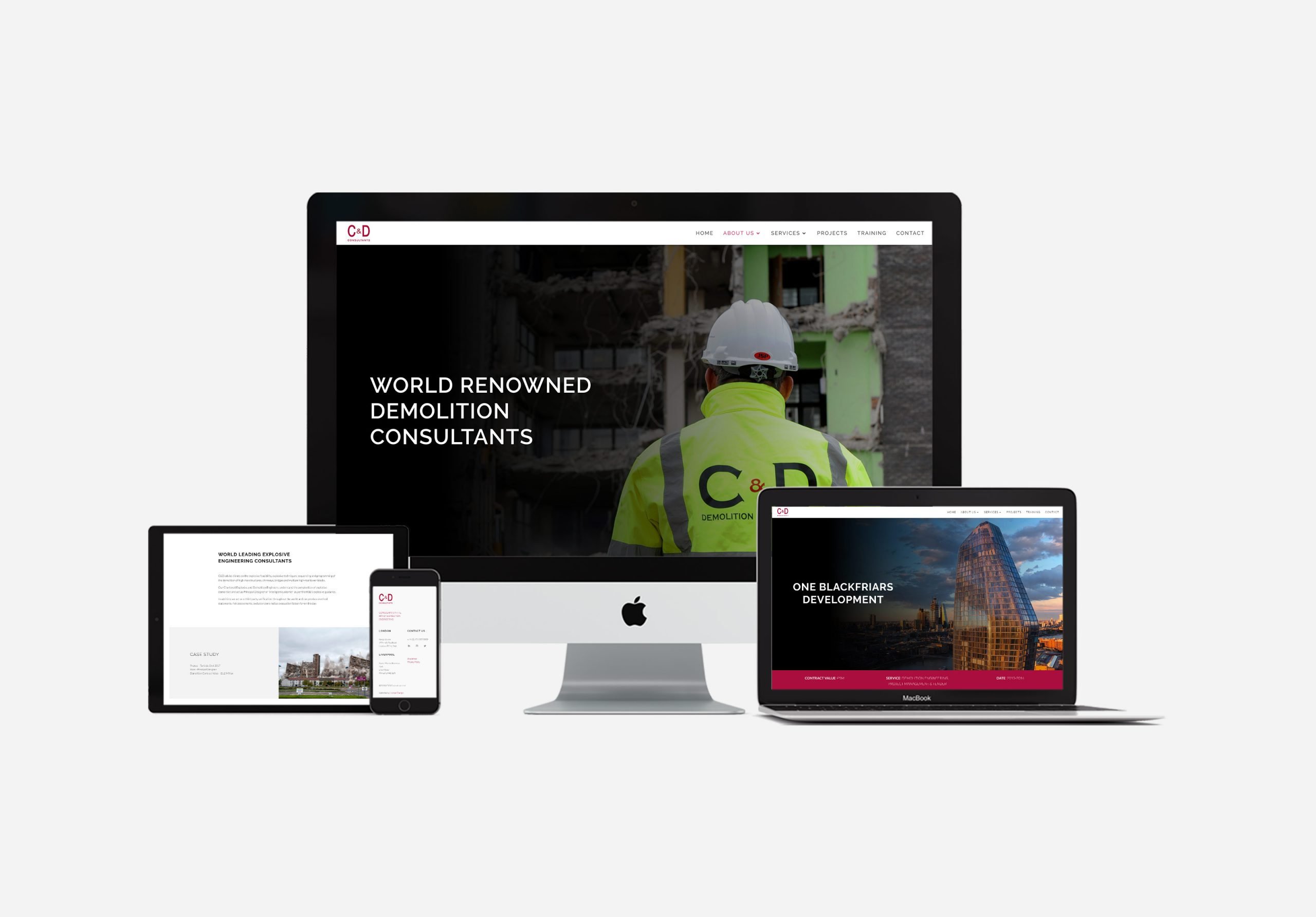 Modern, Responsive Design
Responsive design is a non-negotiable nowadays. We ensure all websites look beautiful and load quickly by optimising all media specifically for on smaller screens. Each website looks as clean and considered on mobile as on any other device.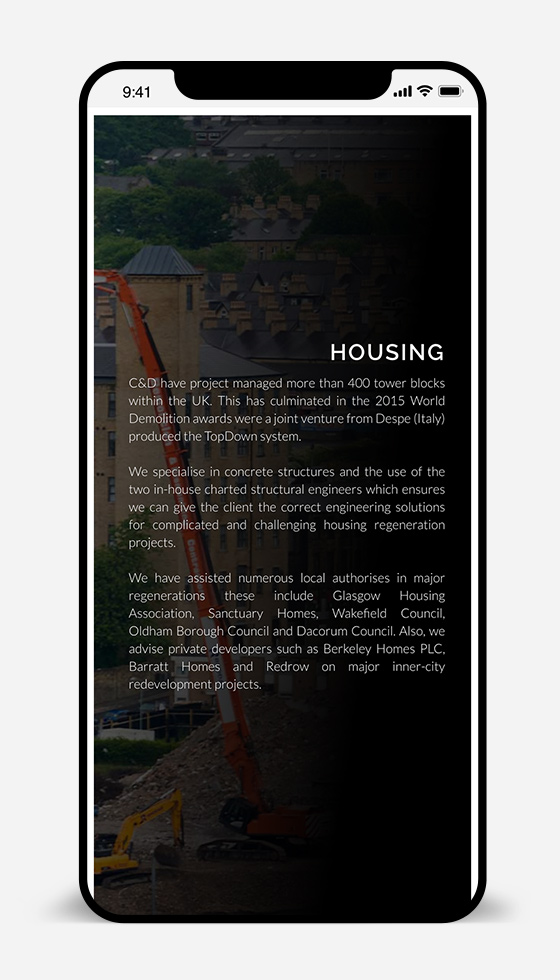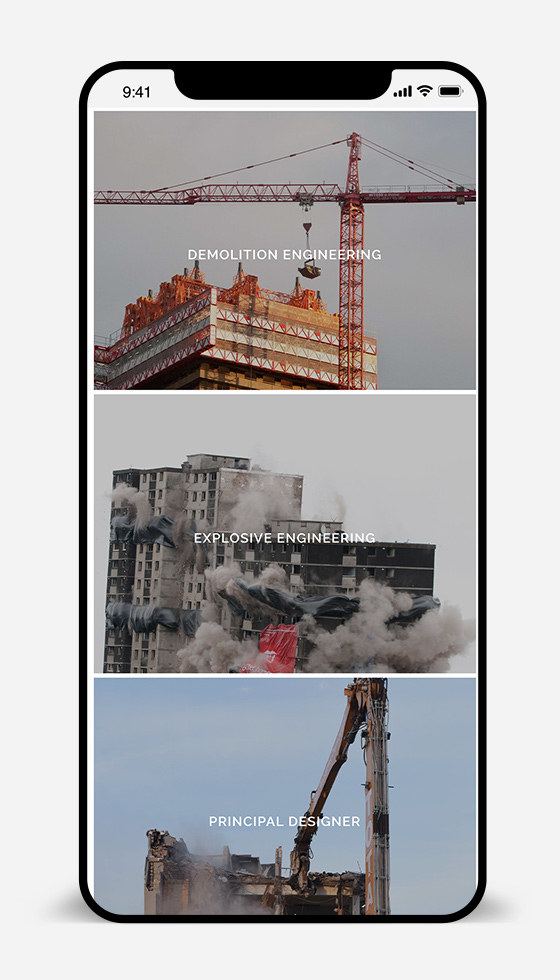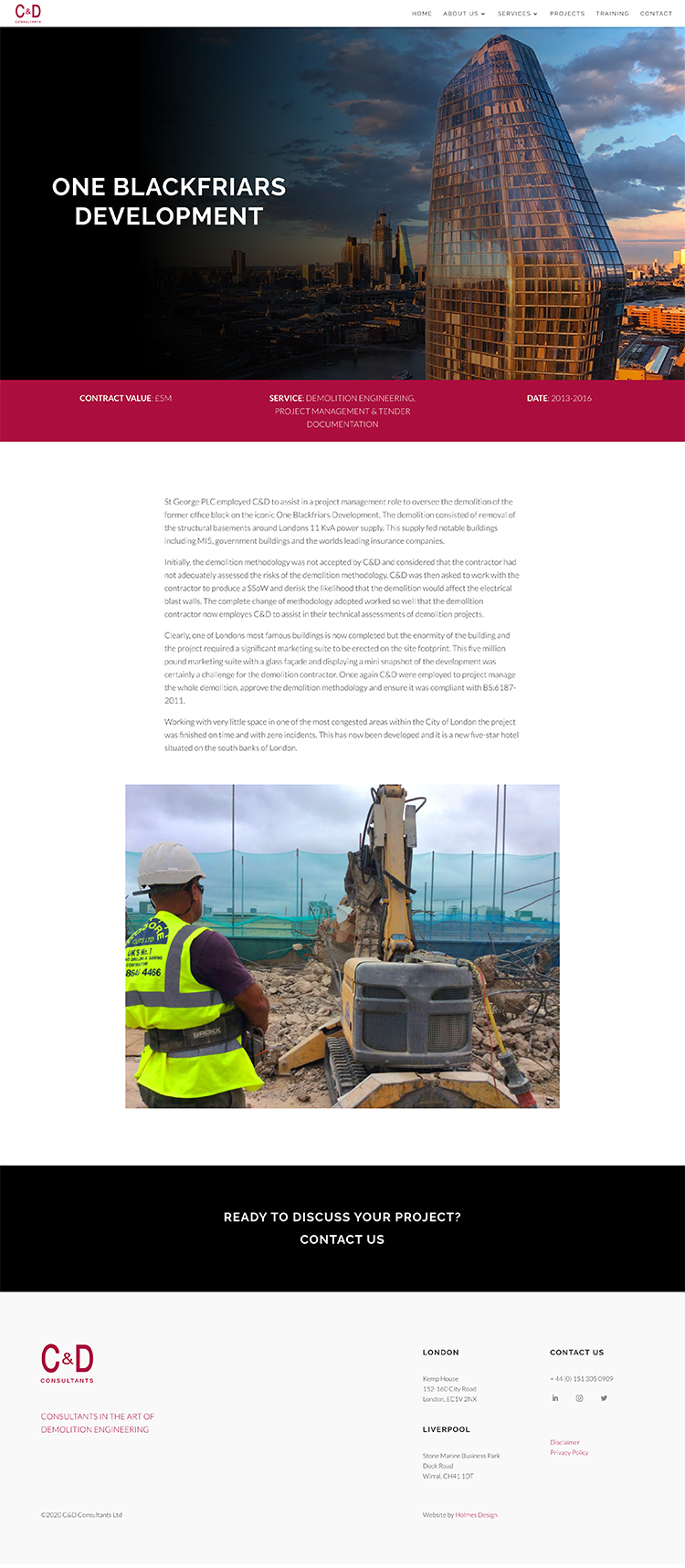 Coming soon!
Michael, Owner
Want To Start Creating Your Website?
We'd love to hear from you, find out about your project and see if we are a good fit.
It's shocking how close to 75 per cent of...
Contact
Stephen Holmes Website Design
Allia Future Business Centre, King Hedges Road
Cambridge
CB4 2HY