White Hat Link Building
Real Digital Strategy For Long Term Gains; it's black and white.
When You Become a Client This Is What You Acquire From Me
Traffic and visitors are what every successful website wants and needs. Backlinks get real people clicking on them and visiting your website, they also act link "votes" to your website saying "hey, we think this website is really cool". The better the website, the more authority that "vote" will be. Backlinks are imperative to good SEO, that's probably why you are looking for someone like me. A good white hat link building company in Cambridge is hard to find, it's hard enough to find one in the UK, yet alone just Cambridge. Most link builders go for quick fixes to impress clients, these end up getting their clients penalised. The risks associated with picking the wrong company can be catastrophic, incurring link penalties that can be hard to come back from, if at all. Don't take this risk, in this game you truly get what you pay for.
The fact is there is a right way to do link building and a wrong way. White hat vs black hat has always been a heated debate within the SEO community. Many see it as a "Good Vs Bad" type of scenario. The reality of the matter however is one way is easy with short term results and the other is harder work, less understood and yet gives much more solid groundwork to gain traffic and Google rankings to your website.
White hat link building requires much more effort, creativity and knowledge than black hat. You have to have a system in place that works, time and time again. The system I use wasn't created by me, I cannot take credit for it. It was taught to me by a mentor after 8 years of pain staking trial and error. He taught me that system and to this day it's what I still use, along with a handful of other professional SEO consultants.
This system is what you would pay top SEO agencies in the UK huge sums to implement, I do it for a fraction of the cost. My overheads are lower and they can't compete with that, but it also means I can take on far fewer clients. With this in mind I am selective about who I work with, who I know I can help and how many I take on. I tend to work with 8 clients at any one time.
This article is to show you transparency of my process, to give you confidence that you are in good hands and that no harm will come to your site from this work.
Let's Start Simple
I will create an email address that will be used to contact other websites and business owners on behalf of your company, usually a gmail. When contacting link targets it's important to create a relationship and it's far more effective to do this when you are perceived to be a part of that company.
If a link target thinks I'm just a link building agency you've hired to build links, it becomes insincere when we reach out to them.
Looking Under The Hood
After you send me the logins for Google Analytics and Search Console, I will take a look at what traffic you are currently getting, from which keywords and look for any easy wins. Easy wins may translate to high search volume keywords you are ranking well for but could be pushed higher quickly or have poor title copy that aren't driving clicks to the website. In other words, your website is getting impressions but not clicks.
Using this data gives me the most efficient path to success. My work is designed for longer term gains but if we can get some quick wins and a boost to organic traffic, I'll do that too. My main concern isn't about it being long term, it's about doing it the right way for long term stable success.
Are You Over Optimized?
Some amazing tools will help me to determine whether any past work on your website is actually working against you. I will analyse your incoming links and see if any of the anchor text used is unnatural, too many of one type can be causing you problems. If a large number of your links have a disproportionate amount of 1 keyword, it can look like you're trying to game the system. Google always knows.
If there looks like there could be a problem or even a penalty, I will start building some links to spread that % around using anchors such as "click here" or "here". This will help to make your link text profile much more natural.
Working With Your Content
Now I need to see what content I have to outreach with, what your content creation system is like (if any) and whether people are actively reading and then sharing it. How are you sharing that yourself (if at all). Do you or could you have a budget for creating additional content if you don't have that in place already?
All usable content will be collated and I will work with this first. Often however, part of the problem is that the content isn't great. There's no real angle that allows us to share the content effectively, so often this needs to be created.
Is there someone within your organization who could create great content? I have copywriters and content creators available, so you'll never be stuck. The latter will be at additional cost to pay for their time and expertise, but It's always going to be the best option in my experience (it has a cumulative effect as the content is shared with more and more websites and ultimately read by more and more people).
Working With Your Link Profile
It's important to audit where all of your links are coming from, where this places your domain in terms of authority and relevance for target keywords. Have you obviously built backlinks for specific search terms?
If some pages are organically earning valuable links, this may indicate high quality content that could be used for future link acquisition.
It may also be worth creating more or higher quality content around the subject in question.
Putting it All Together With Detective Holmes
I create a Google spreadsheet, that you can follow if you wish to do so, of all relevant content pages that can be used for link building. These are also added to my rank tracker for their relevant keywords and then tracked over time to measure their moment in Google.
We now need to conduct some technical detective work using search to uncover places that will be a good fit for our content. We do this with Google search operators that allow us to find the best possible candidates to "outreach" to. These people we outreach to are people we think will love our content and ultimately, give us a link.
There are literally hundreds of valuable search operators I use, but here is a brief snapshot of some of them: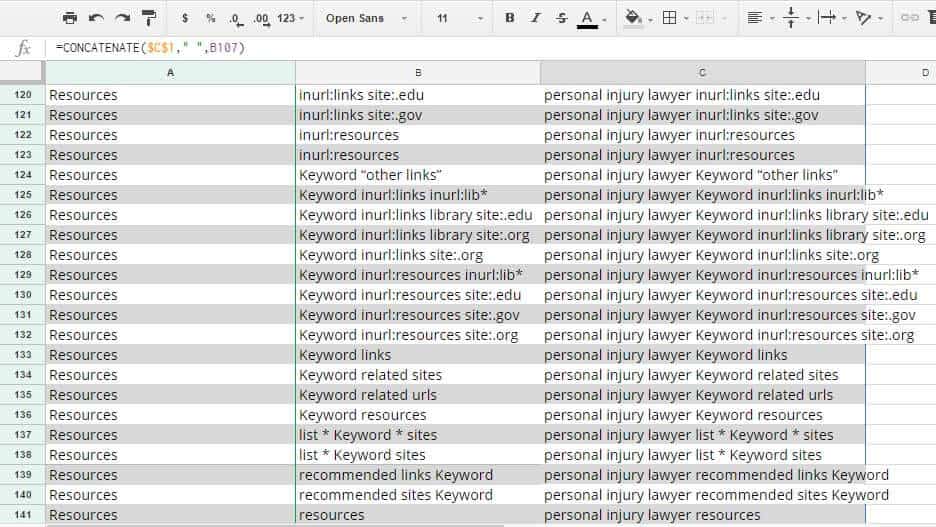 This will return a bunch of websites that would be potential targets for us to get a backlink from their website. For more on types of links, be sure to read to the bottom of this article for "19 types of backlinks that can boost your website rankings".
Want To See How White Hat Link Building Can Help You?
19 White Hat Link Building Strategies Proven To Improve Your Website's SEO
If you're wanting to bring more traffic to your website from organic link clicks and organic search, this article is for you. All of the methods you will read below are in line with Google's terms of service, making it white hat SEO (in case you didn't know what "white hat" meant). Link building is an essential tool for any website owner; strong backlinks from reputable, theme relevant  sources will bring real traffic to your website and can also give your site authority to get higher rankings on Google. It's all about making your business easier to find for specific search queries.
Acquiring good quality, LSI related & high authority backlinks can be done effectively in a number of ways, have a look below at how you too can give your website a significant search engine boost that can result in more leads and ultimately, new customers to form solid relationships with. 
1) Guest posts
Placing content on other websites can be beneficial to both parties; they get new, original content for their site and in return provide you with natural backlinks within the text.
Many website owners will be open to this when the content offered is engaging, well written and relevant to their website.
2) Sponsored posts
Sponsored posts are articles about your company or brand which are written by and placed on another site and will include a link back to you. These can be expected to come at a cost which can vary a lot depending on the authority of the site. 
Some site owners are more open to receiving products to review as well as or instead of payment, for example hobbyists who are not registered to make an income from their sites. A friendly, open approach to these site owners, and a willingness to be flexible can put you ahead of the competition.
3) Infographics
If it is possible to create an original, interesting and visually appealing infographic from data that only you hold, then this can appeal to other content creators who may want to write about the topic, and embed your infographic onto their site with a link back to yours. Creating surveys and consultations specifically for this purpose can be time consuming but worth it if the take up is good.
4) New links in old content
Many website owners will be open to inserting new links into old, relevant content; this will usually come at a fee, however is little work for the page owner and so they may be amenable to an approach if you have the budget.
5) Link roundups
Across the web, website curators are searching for new and exciting content to share with their readers. There are round-ups for every niche; from chicken recipes, to gardening tips, to recommended restaurants… 
If you have relevant content, submit this to them; hopefully they will agree that it is worth sharing and link to it within an article.
6) Directories and resource pages 
A resource page is one where lists of relevant webpages are created. There are such lists for every type of business and niche; and your website should be listed. 
In a similar vein, make sure you are listed on any and all relevant business directories.
7) Broken link building
Once resource pages and directories have been located then a task which is well worth undertaking is an analysis of the page, to check for broken links. 
Broken links are those where the resource linked to has been taken down or is no longer available. Broken links can affect the authority of a site and so it is in the web owner's interest to remove them; however even better is if you can suggest that they instead point towards a page on your site, even if this requires creating a bespoke resource to replace the original content which has been removed.
Once this piece is created, it is time well spent to see where else the broken link exists on the web, and contacting each individual site administrator to tell them about your new, up to date page. Replacing their dead link with your new content will be beneficial to both of you.
8) Link reclamation 
If sites have previously linked to you but for some reason that link has been removed, making contact with them and asking (politely, of course) for them to reinstate the link can get you back a good natural link.
9) Unlinked mentions
If a search reveals that other sites are talking about your brand or mentioning you company but not linking directly to you, then they will often place a link in the relevant place when politely requested.
10) Competitor analysis/Skyscraper method
A look at the links that other businesses in your sector hold can be useful; trying to recreate these links can be beneficial – or perhaps seeing where they don't have links and targeting these sites instead.
The skyscraper method involves finding content in your sector or niche which is well linked to, updating or improving upon the linked content and then letting the sites who link to it know that you have done so, suggesting to them that they replace or add the links to your content.
11) Bridge method
This method involves, firstly, searching for sites that are related to yours, either based in the same locality or within the same niche (although not in direct competition). These businesses can then be approached to see if they are open to hosting a link on their website if you link back to them; this is mutually beneficial to both sites.
12) PR
Never underestimate the power of PR; it is amazing what traffic a cleverly targeted press release can bring to your website, bringing with it good quality backlinks. If there is something unique, or newsworthy about you or your business which may be of interest to local or national journalists, or well known digital media sites like Buzzfeed or Huff Post then don't be shy! 
13) Bloggers
There will be hundreds, if not thousands, of bloggers who have sites that are relevant to your business either by being based locally, or writing about topics which are relevant to your business. Many have well established, good authority websites and if you have a valid reason for them to link to you, many will do so if it is useful to their readers, and even more will do so if offered financial compensation to do so.
14) University blogs
Universities usually host their own blogging platform which students have access to use. The majority will not go be used for very long at all, however the links hosted there are worth having; a .edu or .ac.uk address will be trusted by search engines and usually given more weight than a .co.uk or .com.
Approaching students who hold these blogs is therefore another useful tactic in creating good backlinks.
15) Manufacturer links
If you are an e-commerce company selling products via your site, then make sure you check the websites of the manufacturers; often they will have a list of distributors somewhere on their site and if not, they can usually be persuaded that it's a good idea to direct potential customers to somewhere that they can purchase their products.
16) Video links
Does your website create video content? If so, you are allowed to post links within the description boxes of your videos on sites like YouTube.
17) Professional bodies and events
If there is a professional organisation which governs your business sector then ensure you are a member, as you will often be rewarded with links back to your site.  
Events run by professional bodies will usually provide links to their speakers and sometimes their attendees on their websites, so this can make attendance worthwhile.
18) Commenting
Leaving comments on blogs and forums can be dismissed as spam if done incorrectly or haphazardly. Nonsense, or irrelevant comments and blatant link drops will usually be deleted before they're ever seen. However, engaging in relevant conversations, and leaving pertinent links can be a good way to bring traffic as well as building links.
19) Wikipedia
Wikipedia is an extremely authoritative site; backlinks here are worth a lot of link juice. The beauty of Wikipedia is that it is user generated so you can submit any content you like, however spam and irrelevant links will be swiftly removed so anything you post needs to be 100% relevant.
Ready to Make it Happen?
Call
01223 750337
Stephen Holmes Website Design
24 Panton Street
Cambridge
(

Cambridgeshire

)
CB2 1HP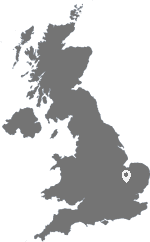 This facilities management comapny needed branding and a website to showcase their smart cost saving solutions to large corporate clients.
Summary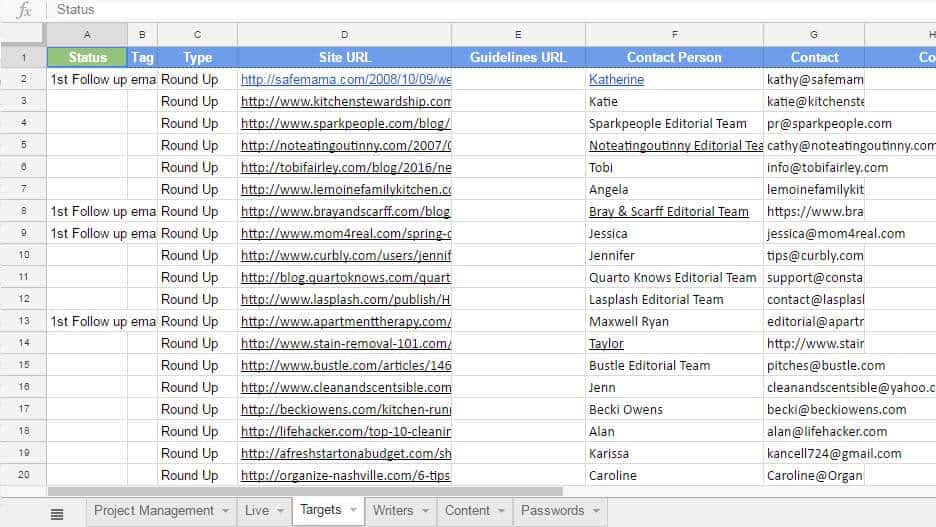 Service Type
White Hat Link Building Company
Provider Name
Stephen Holmes
,
24 Panton Street
,
Cambridge
,
Cambridgeshire
-
CB2 1HP
,
Telephone No.01223 750337
Area
Description
I provide the safest white hat link building available. This link building service is manual and conducted by real people, to connect with real people. Read about how we contact relevant websites with your content and get links back to you from quality websites.